Thank you for choosing us!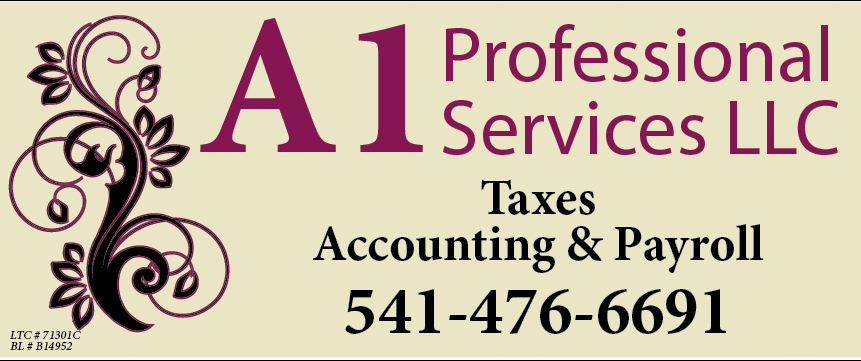 We are a family-owned business, serving the Rogue Valley for 30 years. We specialize in business services, such as Tax Prep, Accounting, Payroll, and Notary Public.
---
Our Payroll Services
We offer full Payroll services. We will help you get set up and compliant. Our Payroll Specialist will get you your payroll on time every time.
---
We'll make sure you and your empolyee get paid on.
---
We'll do your Quarterly reports so you don't have to worry about it.
---
Need breakdown of a report? we got you covered.
---
We are flexible on how you get your paystubs and checks. See list.
---

We can print your paystubs and send them to you!

---

We can print your checks you or your empolyee can come and pickup or we'll send them out.

---

We send you the numbers and you can print checks if you wish.

---