A1
Professional
Services LLC OBTP# 14952
Phone 541-476-6691
Fax 541-476-1768
Mention this coupon for $25 dollars off your frist visit
---
Thank you for choosing us!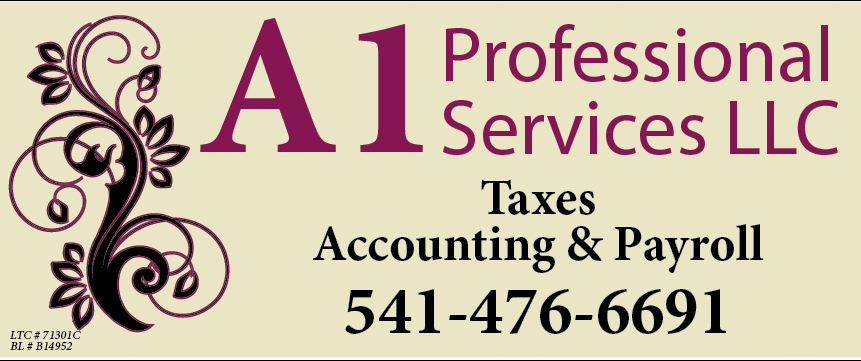 ---
Off Season Hours
Opening Hours
Services Below
Sunday
By appointment
About Us
Monday
Closed
Tax preparation
Tuesday
10:00am - 3:00pm
Bookkeeping
Wednesday
10:00am - 3:00pm
Payroll Services
Friday
10:00am - 3:00pm
Notary Public
Saturday
By appointment
Tax Consultation
Tax Season Hours
Monday - Friday
9:00am - 5:00pm
*After hours appointments available on request.
Attention: Not needed at this time. thanks
Schedule Change: none to report.
Upcoming Holidays: Chrismas
Have a great week!
We are a family-owned business, serving the Rogue Valley for over 30 years. We specialize in business services, such as Tax Services, Accounting, Payroll Services, Notary Services.
---